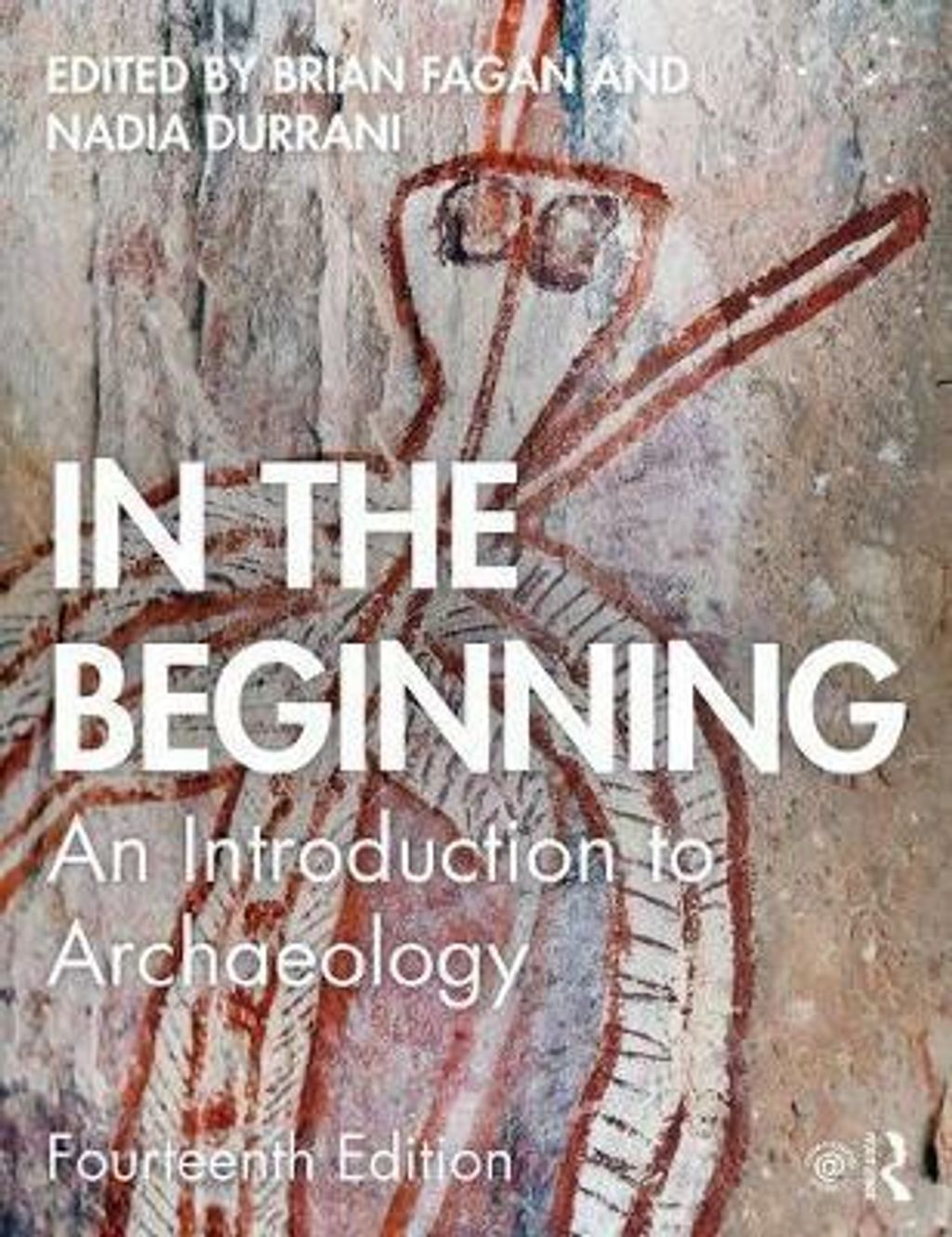 In the Beginning : An Introduction to Archaeology. Fagan. ISBN: 9781138722934
In the Beginning describes the basic methods and theoretical approaches of archaeology. This is a book about fundamental principles written in a clear, flowing style, with minimal use of technical jargon, which approaches archaeology from a global perspective.

Starting with a broad-based introduction to the field, this book surveys the highlights of archaeology's colorful history, then covers the basics of preservation, dating the past, and the context of archaeological finds. Descriptions of field surveys, including the latest remote-sensing methods, excavation, and artifact analysis lead into the study of ancient environments, landscapes and settlement patterns, and the people of the past. Two chapters cover cultural resource management, public archaeology, and the important role of archaeology in contemporary society. There is also a chapter on archaeology as a potential career. In the Beginning takes the reader on an evenly balanced journey through today's archaeology. This well-illustrated account, with its numerous boxes and sidebars, is laced with interesting, and sometimes entertaining, examples of archaeological research from all parts of the world.
Powered by Froala Editor
---