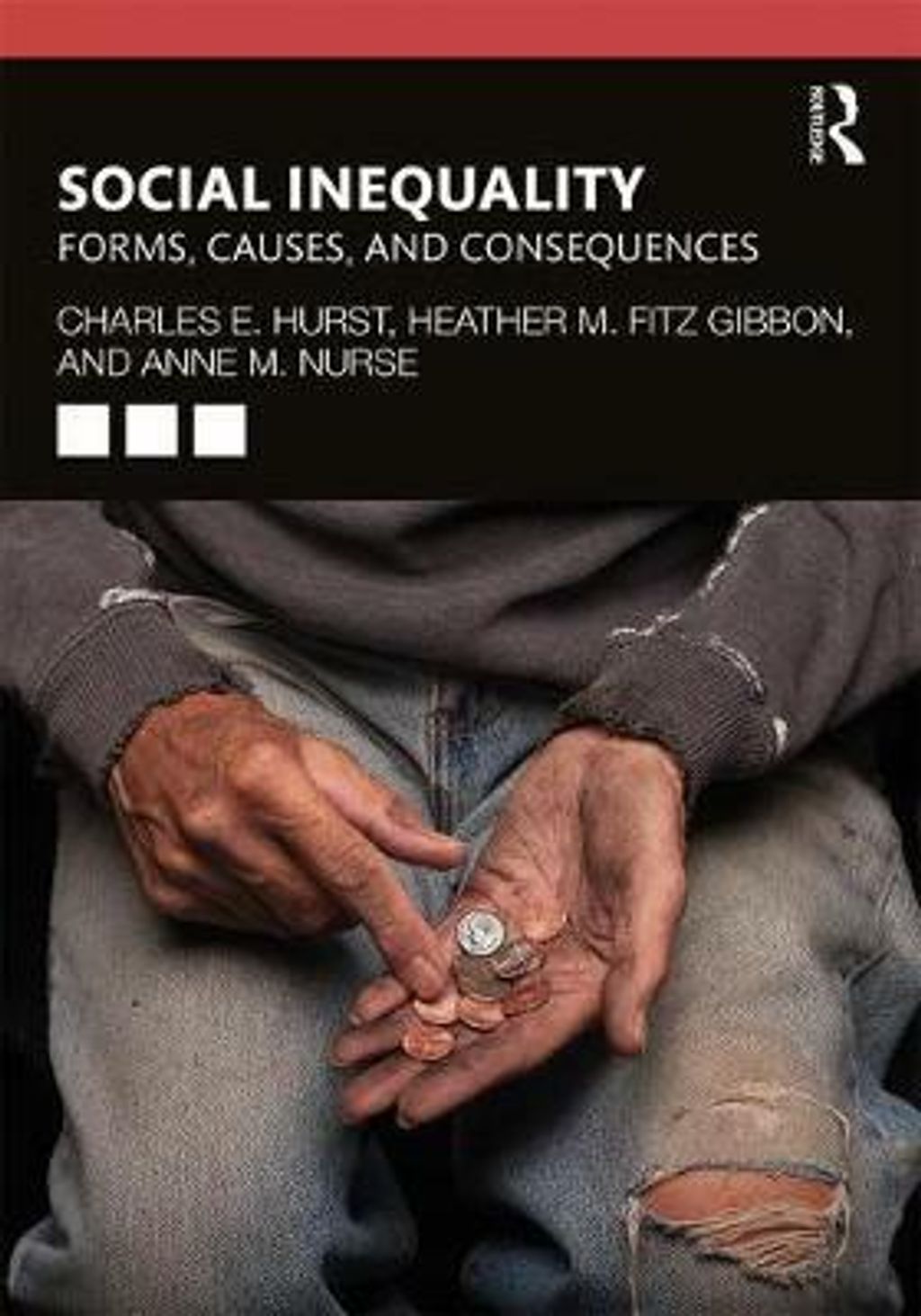 Social Inequality : Forms, Causes, and Consequences. Hurst ISBN: 9780367225889
Like past editions, this tenth edition of Social Inequality: Forms, Causes, and Consequences is a user-friendly introduction to the study of social inequality. This book conveys the pervasiveness and extensiveness of social inequality in the United States within a comparative context, to show how inequality occurs, how it affects all of us, and what is being done about it.

This edition benefits from a variety of changes that have significantly strengthened the text. The authors pay increased attention to disability, intersectionality, immigration, religion, and place. This edition also spotlights crime and the criminal justice system as well as health and the environment. The tenth edition includes a new chapter on policy alternatives and venues for social change.
Powered by Froala Editor
---