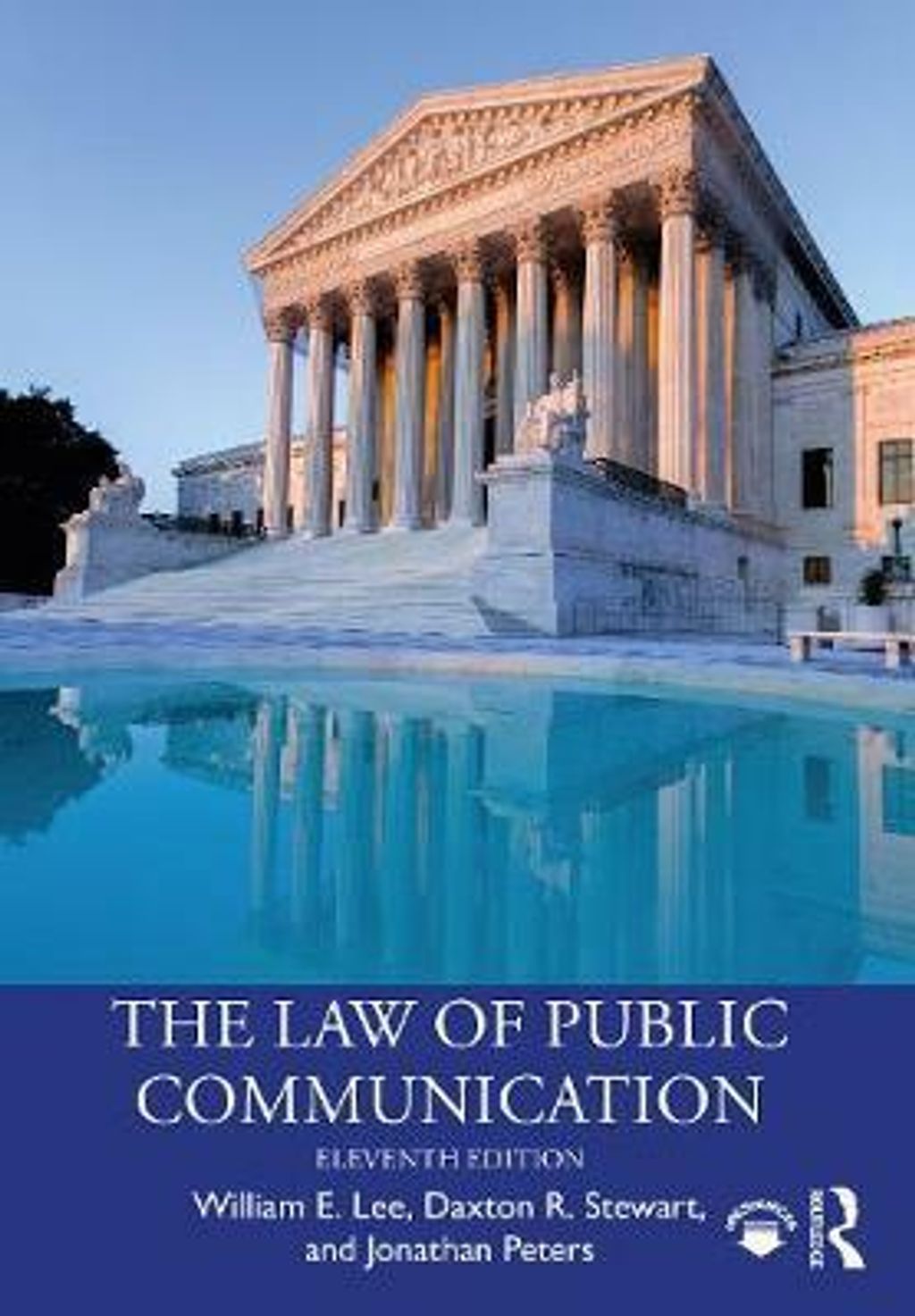 The Law of Public Communication. Lee ISBN: 9780367476793
The eleventh edition of this classic textbook provides an overview of communication and media law that includes the most current legal developments.

It explains the laws affecting the daily work of writers, broadcasters, PR practitioners, photographers and other public communicators. By providing statutes and cases in an accessible manner, even to students studying law for the first time, the authors ensure that students will acquire a firm grasp of the legal issues affecting the media. This new edition features discussions of hot topics such as the prosecution of WikiLeaks founder Julian Assange for Espionage Act violations, the U.S. Supreme Court's decision in Iancu v. Brunetti addressing the registration of offensive trademarks, revenge porn, FTC guidelines on social media influencers and efforts by social media platforms to develop coherent approaches to misinformation.
Powered by Froala Editor
---